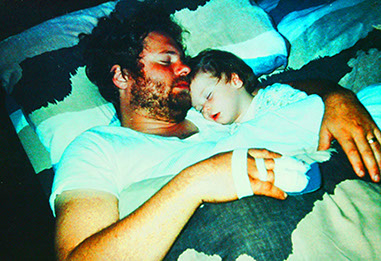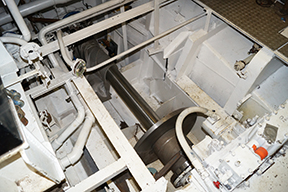 The port side shaft on the Pelagos.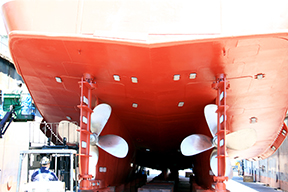 The propellers on the Pelagos. I got a close up look at these in motion.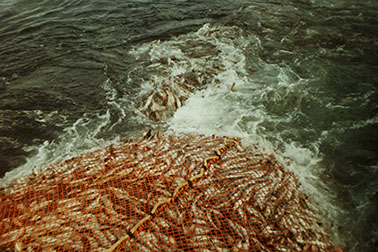 Fish escaping from a hole in the net as it is being hauled up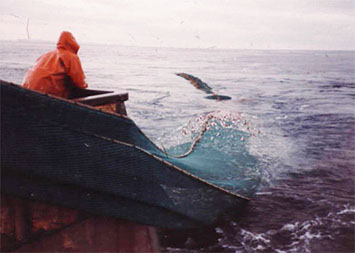 Pulling up a cod end full of pollock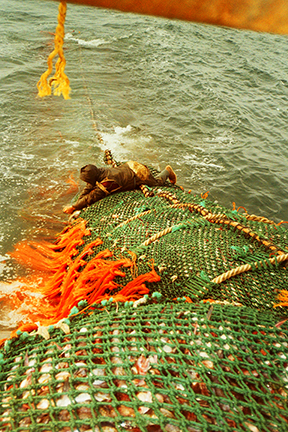 George fixes a hole in the cod end prior to delivery - note the expansion straps (white ropes) and chafing gear (orange stuff)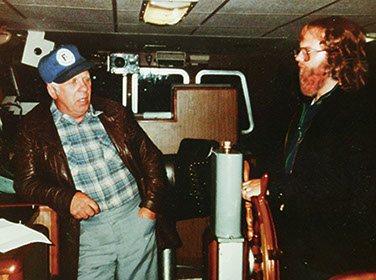 Discussing important matters with the old man. I am holding the manual helm I used to deliver a cod end in horrific seas.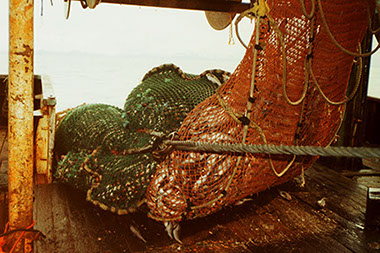 A cod end pulled up by the choke strap, ready to detach from the net in preparation for delivery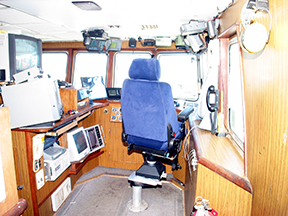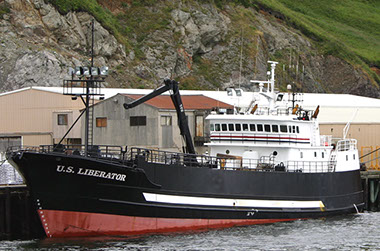 Today the Pelagos is named the U.S. Liberator and is a longliner. It hardly looks like the same boat.
Copyright 2016 Masende, LLC All Rights Reserved.